Contact Redebaugh Chiropractic
We'd love to hear from you! Call us (218) 963-2944
Covid-19 Update
At Redebaugh Chiropractic we take your health and welfare seriously. We are continuing to see patients as usual, and while we've always been committed to sanitation and infection control, rest assured we're taking special precautions these days. All surfaces, equipment and adjusting tables are regularly sanitized with disinfectant.
Team members will continue proper hand hygiene in accordance with federal guidelines and adhere to proper cough etiquette.
Please call us to reschedule your appointment if you:
Have been out of the state/country in the last week.
Have had flu-like symptoms such as fever, runny nose, cough, shortness of breath, sore throat in the last two weeks.
Have been in contact with someone confirmed to have Covid-19 in the last two weeks. We would look forward to welcoming you back only once your symptoms resolve.
Most of us have never experienced anything like this in our lifetime. It's an evolving situation and we'll keep you informed if anything should change. But for now, it's full speed ahead, helping our patients one spine at a time.
We look forward to seeing you soon.
PS. Be sure to ask about simple strategies that can help bolster your immune system and keep you healthy

APPOINTMENTS
Please call (218) 963-2944 to schedule an appointment.
CONTACT
Redebaugh Chiropractic
24314 Smiley Road, Suite A
Nisswa, MN 56468
T: (218) 963-2944
E: info@redebaughchiropractic.com
Emergencies: (218) 963-2944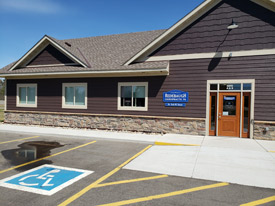 Office Hours
M
8:00 – 12:00
1:30 – 5:00
T
8:00 – 12:00
1:30 – 5:00
W
8:00 – 12:00
1:30 – 5:00
F
8:00 – 12:00
1:30 – 5:00

FIND US
We are located just north of Schaefer's Foods on the service drive, next to the car wash.