What to Expect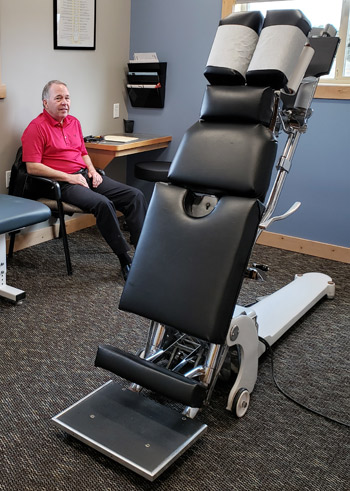 Welcome to our office! If you're coming in to see us for the first time, we'd like you to know exactly what to expect. Merissa Olson, our Office Manager, will greet you and help you get started. We want you to feel relaxed and comfortable, and to know that you're in experienced hands. We're completely dedicated to your health and well-being.
Your First Visit
Please allow approximately one hour for your first visit. Once you've completed your paperwork, you'll be introduced to one of the doctors and your evaluation will consist of:
A detailed consultation and history
A comprehensive orthopedic and neurological evaluation
Once we've had a chance to review your evaluation, we'll also deliver your first gentle chiropractic adjustment to help you on your way to feeling better as quickly as possible.
Request Appointment


Your Second Visit
This visit will be about 30 minutes in length. During this time, we'll review your exam results. Our goal is to make sure you understand exactly what created your health problem, how we can go about treating it and how you can avoid reoccurrence of injury.
We'll also review some treatment options that will be customized to your condition, based on your level of pain, your age, and your history of injury.


Subsequent Visits
On subsequent visits, please allow 15 – 30 minutes to complete your treatment. The amount of time in the office will be determined by what additional therapies are necessary during your scheduled appointment. Therapies are designed to help in the healing process, and may include hot packs, cold packs, ultrasound, electric muscle stimulation, trigger point work and mechanical massage.
Chiropractic care has proven to be safe, gentle and effective in optimizing health potential. We'd love to have you join our happy family of patients.
Contact us today, we provide free parking at our friendly office!
---
Redebaugh Chiropractic | (218) 963-2944